There are many options out there for hosting your clients' software systems, but few provide all of the same benefits of Secure Cloud Services (SCS), and none can match the level of support and experience we can deliver to your customer base. Partnering with SCS gives your clients access to round-the-clock cybersecurity, frequent data backup and recovery solutions, remote workstation monitoring and more. Additionally, our consultants have decades of expertise working with financial management systems such as QuickBooks and Sage 100.
Continue reading to discover more benefits of hosting your clients' ERP and accounting software with Secure Cloud Services:
Cloud Hosting for Your Firm's Software Clients
Migration to cloud-hosted environments and other digital transformation projects enabled the greatest scale of business continuity in history during the onset of the COVID-19 pandemic in 2020. Businesses of all sizes were forced to pivot to remote operations as much as possible, but smaller organizations in particular faced (and are still facing) many challenges in achieving significant digitization, with a few exceptions.
Moving your ERP and accounting software clients to the cloud not only provides many benefits, but it is also fast becoming a market standard across many industries. SaaS versions of existing products (e.g., QuickBooks Online) as well as web-based functions that have historically been on-premise are filling the marketplace and changing user expectations permanently. Your customers will require the faster speeds, automated patch management and other advantages that hosted applications deliver to ensure they keep up with competitors.
Cloud Network Security
As our name suggests, Secure Cloud Services treats cybersecurity as a priority for all of the instances we host, combining modern toolsets with human cyber intelligence to maintain 24x7x365 defenses that both anticipate and react dynamically to intrusion. No solution by itself can provide total, 360-degree security coverage in the cloud all the time, so we ensure that our technology net is augmented by best practice and proactive governance.
Cloud cybersecurity is often one of the biggest obstacles for migration among small businesses and enterprises alike; however, it is one that is ironically borne as much out of ignorance as it is of knowledge of the security concerns that impact web-based environments. The real-time connectivity benefits can be seen as a double-edged sword when it comes to preventing access permissions from being exposed, but this is exactly why your clients need a hosting provider that can keep their software protected at all times.
Here are some the solutions and practices SCS can employ to help defend your customers' data in the cloud:
Multifactor authentication (MFA)
Endpoint detection and response (EDR)
Encryption
Next-gen antivirus
Virus and spam filters
Site-to-site VPN
SSAE 16 data facility
Dark web scanning
Security operations center (SOC)
Business continuity and disaster recovery (BCDR)
Penetration testing
Vulnerability assessments
Identity and access management (IAM)
Security awareness training
Software Experience
The consultants at SCS have decades of experience working with various software architectures, from QuickBooks and Sage 100 to Infor CRM and Epicor. This enables us to provide more knowledgeable and personalized support for your clients using these software systems when they are hosted in our environment, leveraging our experience to provide customized solutions. If a pain point or other issue arises, we are able to call upon this expertise to deliver solutions and close support for your customers' hosted applications.
The applications SCS is able to host and support include:
Acumatica
QuickBooks
Sage 100
Sage 300
Sage 500
Sage X3
Epicor
Act!
Sage CRM
Infor CRM
Sage Partner Cloud
In May 2022, Secure Cloud Services, Inc. joined the Sage Partner Cloud as a Strategic Hosting Provider for Sage 100 and Sage 300 customers. This means that we are one of the few cloud service providers (CSPs) certified directly by Sage to host their ERP solutions for users. Additionally, Secure Cloud Services has been added to the Sage Price List, so value-added resellers (VARs) and other partners licensed to sell Sage software gain tier credit for each sale of SCS to their customers.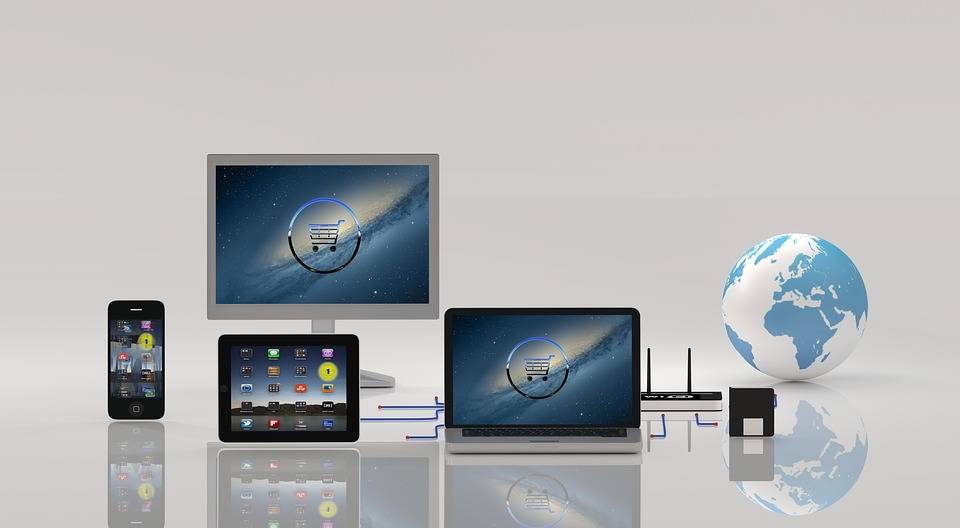 Data Integrity
Data is key to modern business operations, but there is often too much of it for any one human to keep track of, and it repeatedly needs to move or be updated for functions like transactions to follow through. Cloud data security and integrity involves more than having a backup and occasional BCDR on hand - your clients' business continuity and recovery hinges a lot on idiosyncrasies specific to their software, their processes, their industry and more. Secure Cloud Services works to tailor our hosting solutions to your customers' contemporary needs, including frequently backing up and storing data according to NIST and other modern regulatory standards as well as enforcing redundancy controls to prevent loss.
Industry Knowledge
The consultants at SCS work with clients in various industries, from manufacturing to distribution to a wide range of service-oriented businesses. We leverage our experience and collective knowledge to ensure hosted software environments are tailored to pain points regularly seen in these markets, empowering us to adapt solutions to any number of changes that can occur. Whether it is a seasonal shift in bandwidth or tightening privacy regulations, we will make sure your clients' applications and data are taken care of.
Remote Workstation Management
With the shift to remote and hybrid workforces - and all of the distributed team variations in between - it is more important than ever to keep your IT infrastructure scalable and ensure that performance remains consistent no matter the circumstances. SCS's managed cloud services are tailored to meet the scope of your clients' hosted software stack, with support, monitoring and general management delivered in up to real-time as needed.
Small Business Pricing
Secure Cloud Services was the first hosting provider focusing on delivering cybersecurity value to the SMB space, and our pricing remains designed to meet the needs of small business and mid-sized companies. Whichever range of this spectrum your clients fall into, we have a plan tailored for their budget that will ensure their software is hosted with the level of support and cybersecurity they require.
Get Started with Secure Cloud Services
Don't leave your clients' software security, performance and support up to chance when it comes to choosing a hosting provider - partner with Secure Cloud Services to make sure they receive the best of these and more tailored to their business size. Get in touch with our representatives today and discover how to get them set up in a hosted environment customized for their needs.
Contact SCS today to get started on migrating your clients to a secured, hosted environment that gives both of you peace of mind.